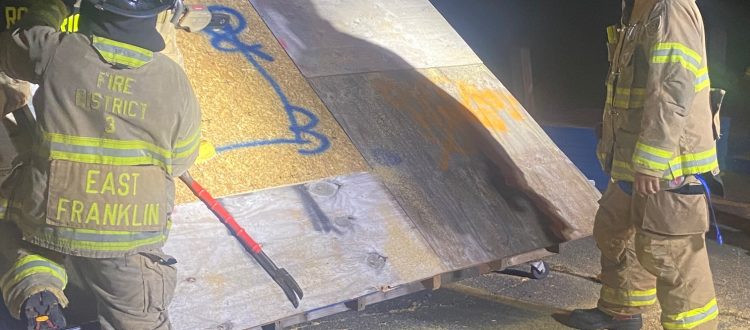 October 1st-7th, 2023 Duty Crew Drill on Ventilation
During the week of October 1st to October 6th, 2023 The East Franklin Fire Departments Duty Crews drilled on the use of various saws and ventilation of roofs.
Ladder Co. 27 Firefighter Victor Ortega led this week's drill with the Thursday Night Duty Crew. Victor is a retired Firefighter out of the City of New Brunswick and spent most of his career on a Ladder Company. He has been a great asset to Station 27 and has imparted his experience to our firefighters, teaching them things that helped him succeed throughout his career.
Thank you FF Ortega for your dedication and commitment to duty, and thank you to all the firefighters who participated in this week's duty crew drill.